For You Fridays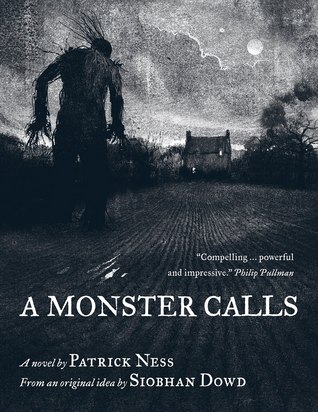 Sometimes I just need a good cry and after reading this, I got the need completely out of my system. This book is so good, I'm contemplating re-reading it, even just after I have finished it.
A Monster Calls by Patrick Ness
The monster showed up after midnight. As they do.
But it isn't the monster Conor's been expecting. He's been expecting the one from his nightmare, the one he's had nearly every night since his mother started her treatments, the one with the darkness and the wind and the screaming…
This monster is something different, though. Something ancient, something wild. And it wants the most dangerous thing of all from Conor.
It wants the truth.
So i just recently read A Monster Calls and it was too good to not include in an FYF. The book is a children's novel but I believe that anyone of any age could read this - it was that good. A Monster Calls is a raw, dark and emotional read that left me hanging on every word and waiting until the end. I assure you that you will shed a couple tears over this once you finish it. A Monster Calls is also filled with many dark and wondrous illustrations that complete this book and make the message all the more powerful. If you're looking for something to read, definitely pick this one up, you won't regret it.